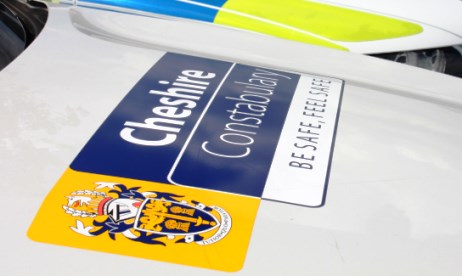 Twenty-one suspected online paedophiles have been arrested across Cheshire as part of a national police operation.
Cheshire Police joined 44 other forces in the six-month Operation Notarise, which led to the arrest of 660 suspected paedophiles.
Some of those arrested had unsupervised access to children, including doctors, teachers, scout leaders, care workers and former police officers.
Only 39 of the 660 were registered sex offenders, so the vast majority were not known to the police.
More than 400 children across the UK have been safeguarded.
The operation targeted people accessing indecent images of children online.
Supt Geraint Jones, of Cheshire Police, said: "There is no hiding place for those who seek to abuse children in Cheshire.
"The Constabulary has a dedicated team whose role is relentlessly to pursue the online paedophiles, and ensure they are brought to justice.
"That team has worked long and hard in support of Operation Notarise, and 21 people have been arrested and are on bail.
"More arrests will be made − our work will continue. We also work very closely with our partners in safeguarding to protect those children who are vulnerable to exploitation.
"Our priority is to protect children from harm, and to identify and bring to account those who would seek to cause harm."
NCA deputy director general Phil Gormley said: "This is the first time the UK has had the capability to coordinate a single targeted operation of this nature.
"Over the past six months we have seen unprecedented levels of cooperation to deliver this result.
"Our aim was to protect children who were victims of, or might be at risk of, sexual exploitation.
"A child is victimised not only when they are abused and an image is taken. They are re-victimised every time that image is viewed by someone."
Chief Constable Simon Bailey, the National Policing Lead for Child Protection and Abuse Investigations, said: "The vast majority of forces around England and Wales are dealing with an unprecedented increase in the number of reports of sexual abuse of children.
"Forces are investigating exploitation of children and young people by groups and gangs, non-recent abuse including large scale investigations into abuse in institutions over many years and sexual abuse by parents and family members."
Anyone with information can contact police on the non emergency number 101. Information can also be left anonymously on the Crimestoppers hotline 0800 555 111.