If we called rapists and pederasts losers instead of villains, would this be more of a deterrent?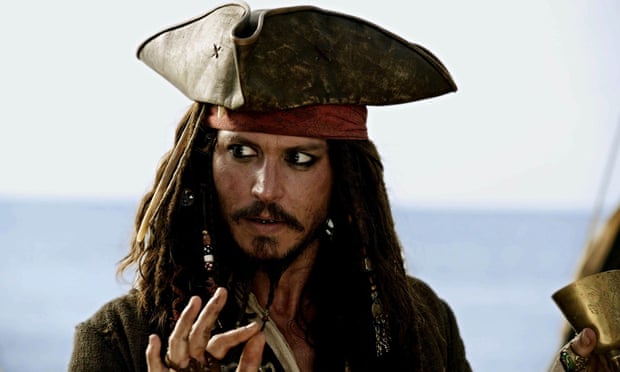 'Pirates don't mind being called pirates.' Johnny Depp in Pirates of the Caribbean. Photograph: Allstar
We all detest the rapists and pederasts, the disgraceful priests and choir masters, Jimmy Saville and the stinkers of Rotherham and Oxfordshire who maltreated schoolgirls – in fact the whole cohort of those who molest the naive or the vulnerable, especially the young, and not just those who are girls.
As things stand, some of those who rape or exploit vulnerable girls or boys are rightly despised, and only the odd psychologist thinks they may be unfortunate as well as vile. But what I can't help wondering is whether the way most of us instinctively react – denouncing the rapists and pederasts as villains we see as fit to be whipped – may not necessarily be the deterrent we think it is.
Pirates don't mind being called pirates: they run the Jolly Roger up the mast and boast about the numbers who have walked the plank. To put it simply, bad men don't necessarily respond penitently to being called wicked, violent, disgusting. But suppose the approach was not "You bloody villain" but "Oh you poor, sad loser": that might be a deterrent.
Apparently the
Crime
Survey of England and Wales found that teenagers were most likely to think rape victims were largely to blame. Is it possible they wanted, far more than their being denounced as a rogue or a villain, to exonerate sex offenders from the pathetic shame of being unable to turn anyone on?